Features - Professional Printouts
QuickQuote's standard quote printout displays both the pricing and the drawing to ensure there is no confusion about what's in the estimate.
The quote is topped with your company logo and a summary of customer and quote information, and down at the bottom there's room for your standard disclaimers and any other notes you may have.  It also includes a work order page you can send off to the shop.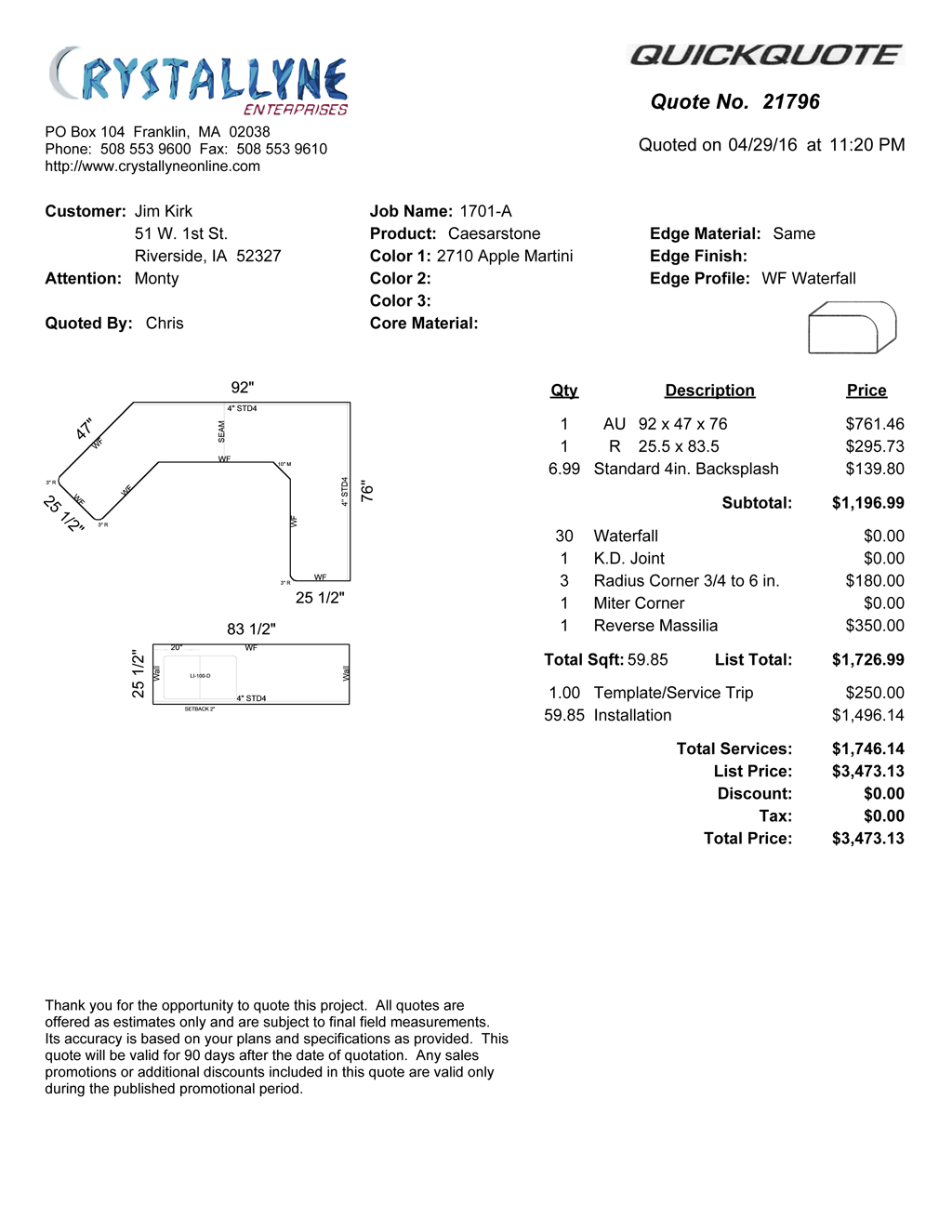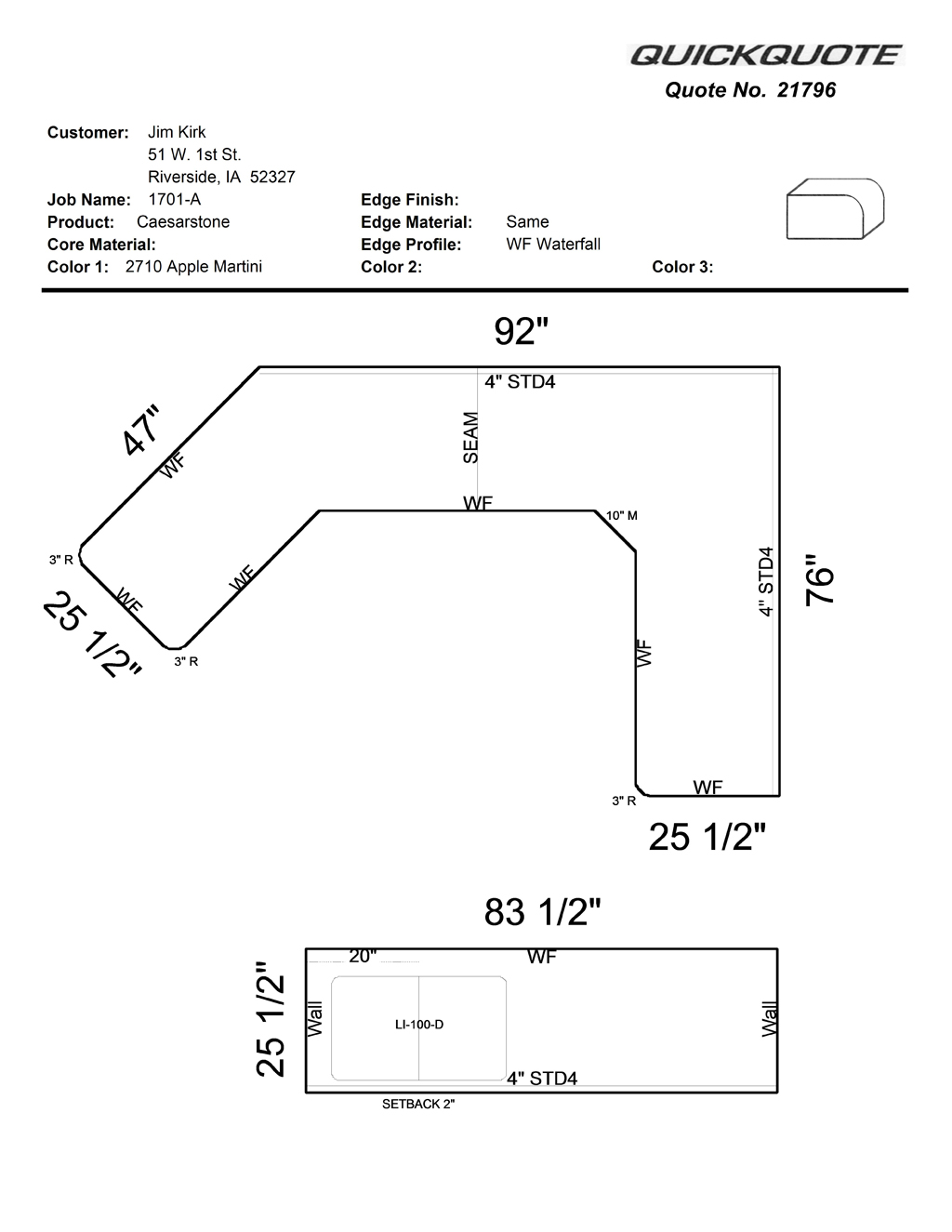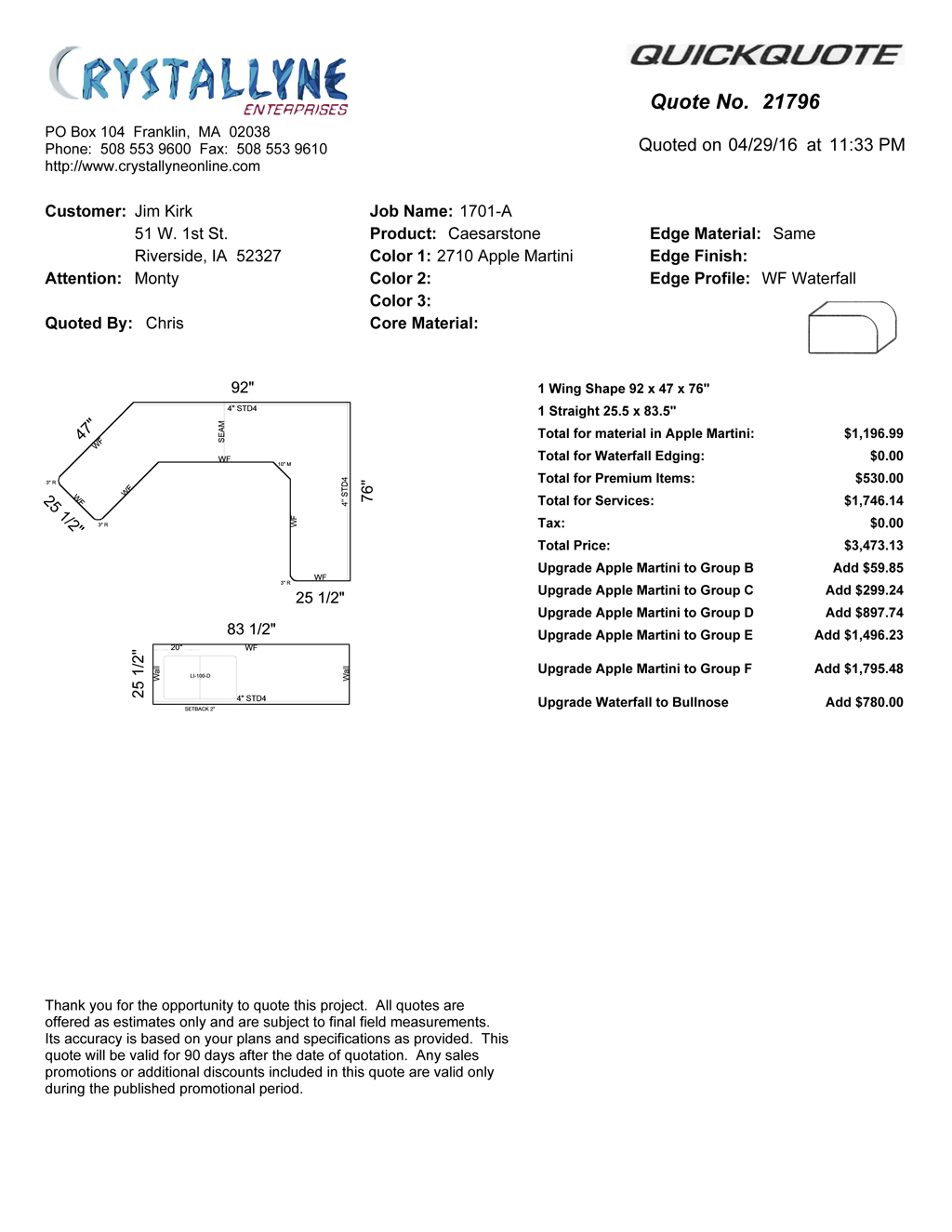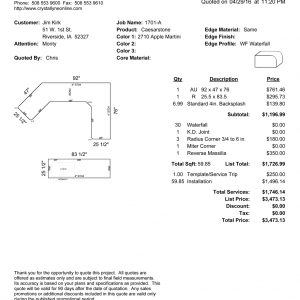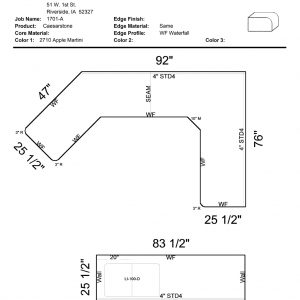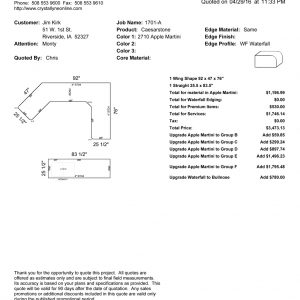 In addition, you can use the Option View to choose exactly what level of detail you want to show your customers as well as let them know how their price will change if they decide to go with a different color or edge profile selection.
If you purchase the Premiere package, we'll even custom tailor the standard printout for you, which includes things like adding/removing fields and creating separate pages like a sign off sheet with your terms and conditions.
Multiple Options Side By Side
To meet the needs of the ever uncertain consumer, QuickQuote has the ability to display quotes in different products and colors side by side for comparison.  QuickQuote's multi-quote feature will instantly generate a quote in all of the color groups for a given product, or you can add different variants of quotes to the comparison form to compare different products and options.